Bezinning
Twee jaar geleden reed ik met een rideshare van Parijs naar Londen. De tijd vliegt, ik herinner me het als de dag van gisteren. De vlotte Libanese chauffeur moest uitleggen aan de man met het uit Brazilië geïmporteerde schoothondje dat hij niet langer op hem kon wachten. De veterinaire papieren waren niet in orde dus
...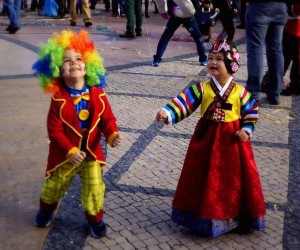 Predictability
Dear Miru, When I walked you home from the kindergarten to your grandparent's house today, you made me very happy. The sky was grey and light rain drizzled on the pavement as I knelt down in front of you. Then you said exactly what I had imagined you would say: "Regent het! Naar binnen!" ("Does
...
Relabeling
Since it has become part of my daily life I would like to describe once again my thoughts about coping with bullshit labor. Bullshit jobs, to me, are characterized by a complete lack of meaning. No matter how hard you try, you can't discern a core of value in a bullshit job, and this is
...
Netpoetry #11
Perform your bullshit jobs on music and a 30 minutes task becomes just too short for a Mozart sonata
Borrelpraat
Ik staar door de ruiten naar een opstelling van in stukken gezaagd IKEA-meubilair, gecreëerd door een Koreaanse maker van 'moderne kunst'. Hij werd trots aangekondigd als anomalie hier tussen de dure galerijen in Berlin Mitte. De kunstenaar had gespeeld met kaders en kruisen. Billy werd in meerdere dimensies doorgezaagd en kruisgewijs weer in elkaar gezet.
...
News outlets should put the DATE in the headline to prevent zombie sharing.